Should All Natural Hair Salon Stylists & Hair Braiders Be Licensed? | ESSENCE Now
Should All Natural Hair Salon Stylists & Hair Braiders Be Licensed? | ESSENCE Now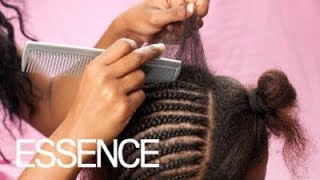 ESSENCE Now panelists Monae Everett, Susy and Antonia Opiah discuss the fight between Tennessee and natural hair stylists and braiders and whether all salon stylists should be licensed.
Subscribe to ESSENCE – http://www.youtube.com/subscription_center?add_user=essence
ESSENCE is the Black woman's guide to what's hot now — our stars, our style, our lives.
More from ESSENCE:
Beauty Tips & Tricks – https://goo.gl/WEMWYc
Behind the ESSENCE Covers – https://goo.gl/sNxthC
ESSENCE Live – https://goo.gl/y42kK5
Connect with ESSENCE Online:
Website: http://www.essence.com/
Facebook: https://www.facebook.com/essence
Twitter: https://twitter.com/essencemag
Essence Live: http://www.essence.com/package/essence-live/
ESSENCE Magazine is published by Time Inc.