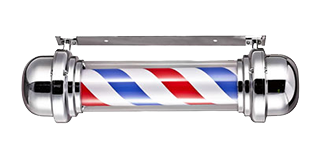 Stylists. Barbers. Hair. & More!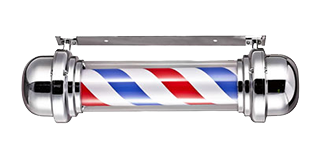 Learn How to Cut Hair
If you opt to try hair cutting at home, many resources offer step-by-step instructions. Watching a video that outlines the process is a great way to learn how to cut hair. You have a choice between paid and free instructions.
Paid Resources
A small investment in reliable hair cutting instructions can pay off very quickly. If you prefer to have professional guidance, you may want to pay for print material or videos. Some paid resources include:
Scissors and Comb Haircutting: A Cut-By-Cut Guide for Home Haircutters by bob Ohnstad offers basic information, images and instructions.
Cutting Your Family's Hair has detailed instructions and lots of pictures that teach you how to angle the scissors to achieve the cut you desire.
If you're serious about creating professional haircuts, you might want to invest in a class. Check with your local community college for noncredit hair cutting courses; some colleges will create a class if enough people inquire about a particular topic. You can also try an online cosmetology class.

Free Resources
Many videos with instructions are readily available for viewing online at no cost, and they cover a wide range of topics:
How to Cut Your Own Bangs
Men's Haircuts
Long Layers
Short Layers
Children's Hair
Haircutting Tools Are the First Step
If you opt to cut hair at home, make sure to get the right tools. Haircutting kits can be very affordable, and quite easy to find. The Wahl chrome haircut kit is a nice example that is reasonably priced. The right scissors and supplies can help you create the look you want. Whether it is a baby's first haircut or a new style for the prom, the cut is the first step toward a great personal style.
Home or Salon Haircuts
Many people choose to have their hair cut at a beauty salon because professional stylists can easily adapt different styles for a variety of face shapes, hair lengths, and individual preferences. Simple hair cuts often cost less than $15, with budget salons and beauty schools even offering basic trims for $10 or less.
Hair cutting that involves elaborate styling, such as perms, waves, coloring, or other services, may cost from $20 to $50 or more, depending on the types of treatments and the hair length.
You may choose to have your hair cut at home for simple cuts including children's haircuts and minor trims. It is not wise to attempt to cut your own hair. How you angle your head to reach different strands will affect the curve of the cut with potentially disastrous results. Enlist an assistant and explain carefully the type of simple cut you would like. Draw a picture or show a photograph of the desired haircut.
Take all the same steps a stylist would. Wash your hair thoroughly first, and cut it when it is wet. After each snip, use a comb or brush to even out the remaining strands and line them up with the new ends for a flawless finish.

Basic Hair Cutting Techniques
Several basic techniques apply no matter what type of style you are trying to achieve. Wet hair is generally easier to cut because fly-away strands are more manageable. If the hair is not thoroughly wet from shampooing, the stylist uses a spray bottle of water to dampen it.
Hair should be clean and free of products before cutting. If the style is layered, the hair should be trimmed one layer at a time to protect the integrity of the style.
Cut and Color Techniques
If your hair will be colored during the same appointment, it is likely that the stylist will dye the hair first. This allows the color to set, and any uneven spots near the ends will be trimmed away. This is a convenient approach because the hair is usually wet during cutting, and color is applied to dry hair.
The approach the hairstylist uses depends on personal preference. Sometimes, hair color is applied to highlight certain features of the hairstyle. It is easier to apply the color after cutting so the stylist can target areas that enhance the haircut.
Some hair stylists choose to color after cutting the, especially if the salon charges for color service according to hair length. It may benefit the customer to have the haircut first if a significant amount of hair is going to wind up on the floor.
When To Cut Your Hair
All types of hair should be regularly trimmed to keep it looking its best. Short styles should be trimmed more frequently because growth is more noticeable. Generally, short hair should be trimmed every 4-6 weeks. Longer styles can be trimmed every 8-10 weeks, though long locks may develop split ends or other damage that could require more frequent trimming.
If you are planning a totally new style, it is best to avoid getting the new hairdo just before a significant event such as prom, a wedding, or other occasion in which photographs are likely in case it doesn't turn out as anticipated. It is also advisable to change to a new style gradually. Someone with very long hair may want to try a medium style before progressing to a very short haircut to get used to the new look.
PRISON CUT CHALLENGE! fade haircut using only razor & comb Tomb45 Online Barber Academy : https://bit.ly/2D111Ff Tomb45 products and power ecosystem at https://www.tomb45.com Book A Call For 6 Figure Barber Mentorship Program: https://bit.ly/3jKKA2r Life Of Bossio Channel: https://www.youtube.com/channel/UCpDoCWUbg73et-eJV2w1lTg New Tomb45 Foundations Online Course: http://bit.ly/2S2YZ9t BOOK ME FOR A HAIRCUT: https://bit.ly/31b1rWa My TikTok: https://vm.tiktok.com/ZMeJRxos1/ TOMB45 facebook…
Please fill out the form below.