Review: Why Being A Barber Is A Great Job
Review: Why Being A Barber Is A Great Job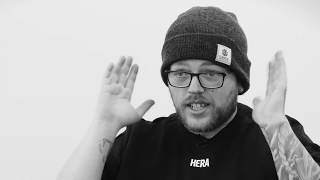 They say if you love your job, you'll never have to work another day in your life. We know lots of barbers who would agree with this statement!
Finding a job that you genuinely enjoy and motivates you to get up every morning to go to work is a real bonus. It will benefit your mental health and bad days at work will be become less frequent.
Weighing up the advantages and disadvantages of any job is a good approach in deciding on whether that particular job and industry is the right one for you. A barber career offers many possibilities, benefits and opportunities for someone who is willing to work hard, is a creative individual and loves engaging with people.
With the barbering industry growing at a rapid rate, more and more people are changing their careers and making the transition into barbering. We spoke to professional barbers, Ben Drewry and Gary Milne about why being a barber is a great job. They spoke about the lifespan of a barber, the benefits of being a barber compared to other creative industries and the perks of being a barber, among other things.
This interview highlights all aspects of being a barber and gives a good insight to anyone who wants to know more about a barber's work life and the prospects associated with being a barber. If you are thinking of becoming a barber, this interview gives a great insight into a barber career and paints the perfect picture of what a barber's job entails.
Read our 'Benefits Of Barbering As A Career' article on our LSB magazine:https://www.londonschoolofbarbering.com/benefits-barbering-career/