Photography For Hairstylists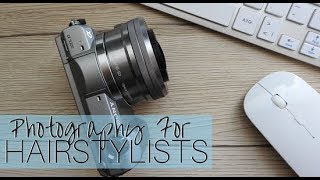 Who's ready to make an extra $400 a week just by tapping on your phone??
You guys asked for it and I put my heart and soul into creating this course. Welcome to "Photography For Hairstylists"!
Before you watch, make sure you download and print your Photography For Hairstylists Workbook: http://eepurl.com/dDUpZv (Check your spam/promotions folder if you don't see it. The internet is tryna shut me down 😂)
Here are the links I mention in the video:
-Canon Rebel T5 DSLR Camera: https://amzn.to/2vTdFjb
-Reversible Backdrop: https://amzn.to/2PjzmBd
-Ring Light: https://amzn.to/2OKSMNZ
-Soft Box: https://amzn.to/2OLx6lc
Six Figure Stylist Facebook Group: https://www.facebook.com/groups/344209962775067/
Happy Picture Taking!