Man allegedly beat Phoenix barber because he didn't like the haircut he received
Man allegedly beat Phoenix barber because he didn't like the haircut he received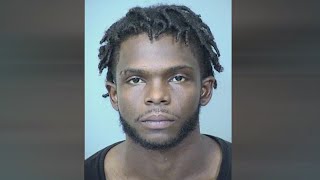 A 25-year-old Phoenix man has been arrested, following an incident at a barber shop that happened after he got a haircut there.
Story: https://bit.ly/3BL8lho
Subscribe to FOX 10 Phoenix! https://bit.ly/39zQtv5
Watch FOX 10 Phoenix live: https://www.fox10phoenix.com/live
FOX 10 Phoenix delivers breaking news, live events, politics, entertainment, business news and local stories from Phoenix, Arizona and across the nation.
Watch more FOX 10 Phoenix on YouTube:
Arizona headlines: http://bit.ly/3aJp9ei
Download FOX 10 Phoenix News and Weather App: https://www.fox10phoenix.com/apps
Follow FOX 10 Phoenix on Facebook: https://www.facebook.com/FOX10Phoenix
Follow FOX 10 Phoenix on Twitter: https://www.twitter.com/FOX10Phoenix
Follow FOX 10 Phoenix on Instagram: https://www.instagram.com/fox10phoenix
Subscribe to FOX 10 Phoenix's newsletters: https://www.fox10phoenix.com/email