How to use the Tools | Haircutting with Linda Ep. 2
How to use the Tools | Haircutting with Linda Ep. 2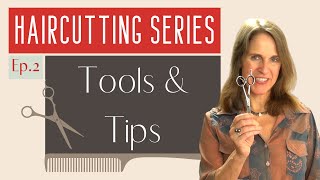 Welcome to the second episode of our DIY Haircutting Series with Linda! This series will teach you not only how to cut your own hair at home, but also how to perform a few different haircuts for your friends and family members!
Instagram: morroccomethod
Twitter: @morroccomethod
Here's a playlist with all episodes so far!
Shop our Sanitizer:
https://shop.morroccomethod.com/Hand-Surface-Sanitizer-Gel
Part one of this series:
More DIY Haircutting Content-
How to Cut your Own Hair – Easy DIY!
DIY Haircut for Men:
Part 1: https://youtu.be/8o4Fiel7vmw
Part 2: https://youtu.be/WZLKT1P5YpI
Shop our Haircutting Kit!
https://shop.morroccomethod.com/Blunt-Snip-Haircutting-Kit
Linda has over 30 years of experience in cutting hair and is a great source for learning how to cut hair in a holistic and artful way!
Linda's Website: hairgarden.com
#DIYHaircut #DIYHair #Haircut