How to do ANY DESIGN easy with Hair Design Stencil Barber4all.com
How to do ANY DESIGN easy with Hair Design Stencil Barber4all.com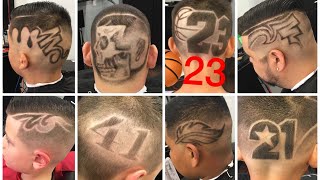 Do ANY design you want with the
💈Hair Design Stencil by Detailed Barbers. Now all designs are easier to do. Simply draw out the design and then shave it. Erases with Aftershave on a neck strip. You will avoid making mistakes with this product.
No longer on Amazon. Please go to
Barber4all.com
Thanks for watching my video, I'll have many more tutorials and reviews coming soon. Subscribe & if you have any comments I'll do my best to reply. I used YouTube approved music.
DetailedBarbers.com
SUBSCRIBE for more and FOLLOW me in the links provided below.
•INSTAGRAM – https://instagram.com/p/BTF_gyUglKN/
•YOUTUBE – https://www.youtube.com/channel/UCTyDUB6zQA7Wzh58CR9RH1w
•FACEBOOK – Facebook.com/DetailedBarbers