Full Pixie Haircut Tutorial ( Sample of Online Education Membership for Hairstylists )
Full Pixie Haircut Tutorial ( Sample of Online Education Membership for Hairstylists )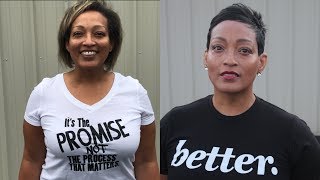 Are you a fan of Raymond Torregano Education but are unable to attend one of his workshop because of cost or distance?
Are you a member of the TORREGANO Tribe and want to be PLUGGED INTO exclusive education content that you can use immediately in your salon ?
Do you want to be view video where Raymond gives his trade secrets to his branding, salon ownership, marketing, and styling secrets ??
Introducing Torregano Tribe Membership – an online subscription based educational platform that you 24/7 access of DIRECTLY FROM YOUR SMARTPHONE !!! Exclusive high definition content not found on YOUTUBE, PERISCOPE, IG, or FACEBOOK. Premium value for under $20 bucks a month.
—————————————-
The site includes
*STEP BY STEP HAIRCOLOR TUTORIALS
*STEP BY STEP BLOWOUT TUTORIALS
*STEP BY STEP HAIRCUTTING TUTORIALS
*Q&A with TORREGANO Education
*BRANDING & MARKETING TRADE SECRETS
*SALON OWNERSHIP COACHING that act as your pocket size business strategist
* 24 hours a day, 7 days a week , 365 days a year from ANYWHERE In the country directly from your SMARTPHONE !!
***ARE YOU READY TO OFFICIALLY JOIN THE TRIBE ??? Click on the website link below !!!
https://m.connectpal.com/torreganotribe