Flowbee haircut: hair raising haircutting experience
Flowbee haircut: hair raising haircutting experience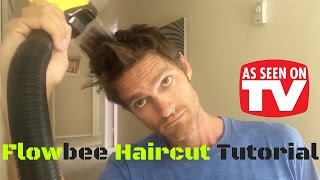 Flowbee haircutting system is on sale and helps fund my channel for future content http://amzn.to/2y4Uwhv
Life hack Cutting my hair with a Flowbee
In this short tutorial, I'll show you the process of self haircutting using the Flowbee. Cutting your hair at home will save you in the wallet; hair today save tomorrow.
Hair fun facts!
The average haircut for men costs $28 nationwide! (that seems high)
Human hair growth monthly average- 1/2 inch=6 inches per year.
Hair grows slightly faster in warm weather, because heat stimulates circulation and encourages hair growth.