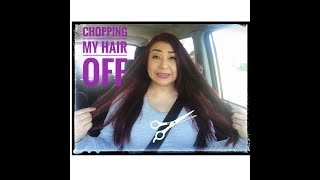 Hello everyone !!! And welcome back to my channel and if your new Hello and welcome I'm Kat! Mom of 2 boys 3 if you count my husband haha!
So I decided I wanted to cut my hair ! I was ready for something new and something different! Did I go short or did my hair stay long !!!??? Watch the video and find out ! But #snapchat saw it first lol!!!
Here is the info for my hair stylist I went to :
💇🏻‍♀️Christa Macias💇🏻‍♀️
She is located at
Jc Penny
3605 Galleria at Tyler
Riverside, Ca 92503
☎️ : 951-687-3060
If you have any questions or anything you want to see me do go ahead and drop below 👇🏼👇🏼👇🏼 Or Email me! I hope you guys like this video !
If you guys like it go ahead hit the like button👍🏼, comment below any feedback or questions you have for me and if your new go ahead hit the subscribe button. If you already subscribed hit the Bell 🛎 to get notifications for my new videos so you don't miss a beat ❤️🎬
Thank you so much for watching
With Love , Kat ( Mama Kat )
📧 Email: lifewiththesilvas@yahoo.com
My Social media
IG: katherinsilva__
Snapchat: Katheriiin