Creaclip, hair cutting tool, what you need to know before you buy
Creaclip, hair cutting tool, what you need to know before you buy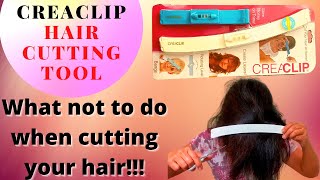 This video will show you what I think about the Creaclip, professional hair cutting tool. Was it easy or hard to use? Was it worth the money? Check this video and decide for yourself.
If you want to purchase the Creaclip set, here is the link:
Original Creaclip set –
https://amzn.to/3nsf7BW
Original Creaclip set with scissors –
https://amzn.to/2Kb8ju0
I am an Amazon associate, I get credit for purchases made from the above links. Thanks for your support.