Chopping my hair off with a Flowbee! | Lockdown Self Haircut
Chopping my hair off with a Flowbee! | Lockdown Self Haircut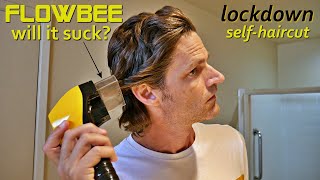 http://amzn.to/2y4Uwhv 🐝 ✂️ Flowbee Haircutting System comes back in stock time to time
Flowbee March https://www.youtube.com/channel/UCOCAXJ67Uu9gRNeK71fZ6vw/store
That's right, the same Flowbee hair product George Clooney uses!
In California most places like barber shops and hair salons are still unable to be of service while in lockdown. Taking matters into my own hands, I grab my trusty Flowbee Precision Haircutting System to give myself a dramatic shorter hairstyle.
⬇️🛒Gear I use to make videos
📸https://amzn.to/37Dw32E Panasonic G7
📷https://amzn.to/2Wz0CAK Panasonic FZ80 Superzoom
📹https://amzn.to/3eFm1A2 Panasonic V770
💻https://amzn.to/3pbDdkR Macbook M1 Air
This revolutionary home haircutting system cuts your hair evenly into the recessed blades and trims it precisely. The results are a refreshing vacuum haircut.
With this product you
-Save Money!
-Save Time!
-Have Fun!