Cheap Hair Clipper Reviews – the Warehouse Living & Co Brand
Cheap Hair Clipper Reviews – the Warehouse Living & Co Brand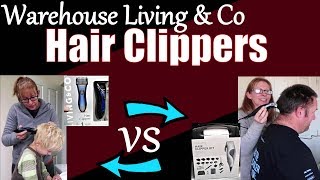 I look at two of the cheapest hair clippers from the Warehouse and let you know how well they perform and what I'd recommend!
Feel free to check out my other videos for recipes, budgeting tips, DIY projects, restorations and work we do on our lifestyle block in New Zealand such as beekeeping and chickens etc.
Check out my Facebook Group, Cheaper Ways NZ, at https://www.facebook.com/groups/2014110972251735/ for more tips on doing stuff cheaper!
Please hit like, leave me a comment, share the video and subscribe for more!
Please leave me a comment, hit like and subscribe – also visit my facebook page for more cheaper ways of doing things and share some of your ideas! https://www.facebook.com/groups/2014110972251735/