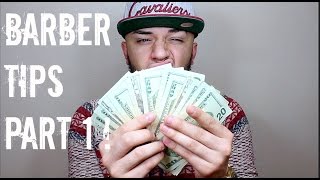 BARBER TIPS V.1
A little tips for all my barber family out there , part 2 will be soon.
Be sure to comment what day you want me to upload !
HIT THAT SUBSCRIBE BUTTON IF YOURE NEW !
LIKE COMMENT SUBSCRIBE SHARE !
Don't forget to follow me on:
Instagram : @e_jonesss
Twitter : Twitter.com/e_jonesss
#TIPYOURBARBER
always stay safe !