DO YOU WANT TO BE A BARBER?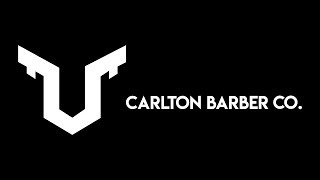 Barbering has become a huge part of the Hairdressing industry. There is an incredible skill required in creating precise, blended shapes.
South Africa's foremost name in hairdressing education, the Carlton Hair Academy, is now offering a barbering course designed to kickstart your career in barbering!
This is a short-term course that only runs over 4 months, starting July 2018 through to the end of October 2018.
The course outline will cover the following learning objectives:
• Be able to work safely in a barbering environment
• Perform a hot towel and shaving service
• Understand and apply sanitation and sterilisation within a salon
• Consulting (including identifying scalp and hair disorders) and professionalism with a client
• Perform and understand shampooing and massage
• Cut and shape gents' hair to create a variety of looks
• Understand and perform the functions of a salon – Managing stock, payments, appointments
• Product knowledge and sales skills
• Perform and understand colour services
• Understand how to use a variety of styling techniques to create different effects
• Be able to shape and trim beards and moustaches
• Be able to communicate professionally
You will discover that the barbering industry is not just about creating styles and grooming. You will develop good personal skills to help you build relationships with your clients. You will need to be able to provide them with a quality experience, advice as well as all the services.
Bursaries are available upon selection!
Possibility of employment at Carlton Barber Co.
Contact us for more information on repayment options.
Send your application to:
Cape Town | Jen Crossland | jen@carltoncape.co.za | 021 671 9091
Johannesburg | Fazeela Hendrix | education1@carltonhair.com | 011 646 2420
Or apply on our website: https://www.carltonhair.com/careers/